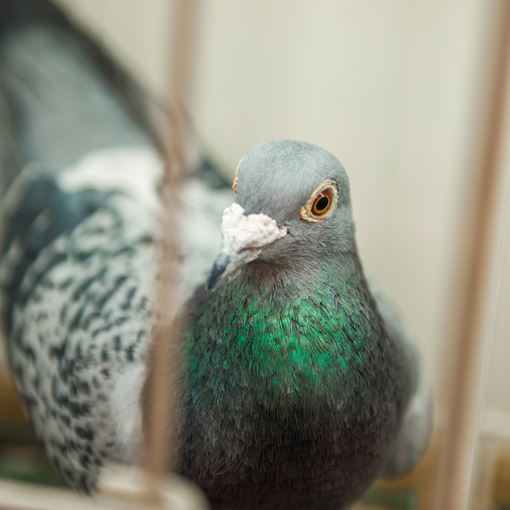 KEY EVENT FOR PIGEON BREEDERS
The Poznan Trade Fair of Racing Pigeons is an event bringing together the entire industry of Racing Pigeon breeders. The trade fair is a time of market premieres, meetings with experts and the opportunity to purchase the necessary products for breeding. Be part of the great festival and visit the Poznan Trade Fair of Racing Pigeons 2021
At the same time:
Rybomania Poznan Fishing Fair
Angling Fair RYBOMANIA is the largest event addressed to the fishing industry in Europe and the third largest in the world. During the event, the industry leaders present the latest fishing equipment and accessories. Warsaw, Gliwice and Poznań are three places where we are present with RYBOMANIA. Each of these meetings has its own unique character.
ZOOPARK
Wystawa i Targi Zoologiczne ZOOPARK to miejsce, w którym można spotkać najróżniejsze zwierzaki - te popularne oraz te niespotykane w Polsce. Na zwiedzających czekają małpki, fretki, koty, psy, króliki, konie, jeże i szczury, żółwie, kozy, owce, pająki, węże, legwany a nawet lotopałanki! Wydarzenie od lat gromadzi miłośników i właścicieli zwierząt, rodziny z dziećmi oraz najważniejsze marki branży zoologicznej. Ważnym elementem jest aspekt edukacyjny - hodowcy i specjaliści podpowiadają jak prawidłowo zadbać o wychowanie, pielęgnację i żywienie swojego pupila. ZOOPARK to także okazja do zaopatrzenia się w najwyższej jakości artykuły dla swoich pupili.
Idea Expo
Offer
Trust the experience! We've been constructing fair stands with passion for over 30 years! Our offer includes constructing and designing, as well as unusual solutions that suits your needs!
Golden Medal MTP
They have reached for gold!
Discover the products that will set trends in construction in 2019!